Our Team
Femi Oye - (Chief Executive Officer)
Femi Oye, the Co-Founder/CEO of SMEFUNDS and recipient of World Youth Leader's Award, Renewable Energy Senator, Conference speaker, IT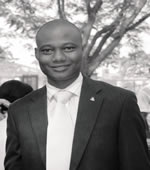 visionary, Business and Social Entrepreneur. With over 15 years of transforming small businesses and developing enterprises, Femi has committed his strengths and resources toward evolving visionary entrepreneurs ending poverty in Africa through the creation of job opportunities, increasing productivity and providing mentorship.
Through his leadership, he developed a social marketing platform (CCN) to deploy millions of clean cook stoves in a bid to bring an end to Kerosene generation by the year 2020. Femi is a graduate of Entrepreneurship and Enterprise Management from the KTH University and also holds a graduate degree in Electrical/Electronic Engineering, a member of many professional institutions ranging from technology to finance.
Timi Ologunoye - (Head, Strategy and Business Development)
A- First Class graduate of Banking and Finance with MBA in Financial Management. He is a Financial and People Management expert with over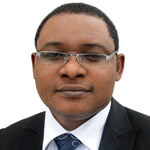 10years experience cutting across Banking, Telecommunications, Consulting, Insurance and most recently Information Technology institutions. He is a certified member of several professional bodies within his circle of influence and has acquired requisite training and experience across various management solutions ranging from banking operations and administration, human resource management, general internal services management, financial information procedures and controls, business valuation, procurement to contract administration; among others.
A- PhD student of Management (Leadership & Organizational Change) at Walden University, USA. He is a peak performance coach who is currently working on re- thinking leadership for Africa's development.
Monica Samec -(Carbon and Finance Strategy)
As the Managing Director of Small World Carbon, Monica is bringing over 10 years experience in energy policy and financing, analysis, modelling,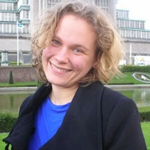 technology, sustainability, and collaborative consultancy. She has helped structure many million of clean energy programs in Nigeria. She leads a team in developing carbon revenue for small scale community based improved cook stove programmes, including a Gold Standard Micro-Scale Programme of Activities, an innovative survey and monitoring system, business plan and commercialization strategies.
Tayo Oguntoyinbo - (VP Business & Investment)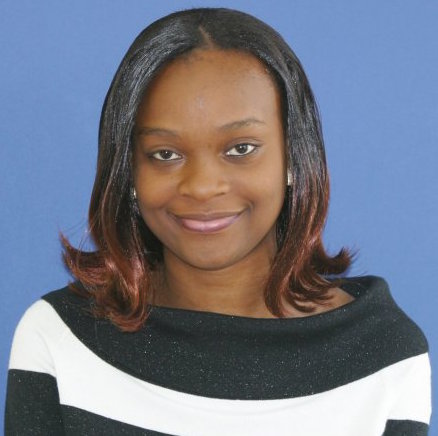 Tayo moved to GEB as Business Development Manager in 2014 and latter appointed the VP, global Services. With some 8 years' Cognitive industry experience in Business Administration, Information Management, and Employee Development.
A Graduate of Economics and bagged her M.Sc in Information Management & Finance from University of Westminster, London; Tayo is a Certified Chartered Accountants (ACCA). She is a board member of several SME's and belong to several International professional bodies.
Bankole Falowo - (Chief Technology Officer)
Bankole is bringing over 7 years bio Technology industry experience to bear. A- PhD student of LUND University, Sweden. He worked as a Quality
control officer at Agro Traders Limited to perform such tasks as Quality analysis of raw Cocoa Beans, change management, Weighing of cocoa and moisture analysis, Biochemical analysis of cocoa beans before processing and Liaise with inspection agents on quality of Cocoa to ensure exportable quality.
He was a laboratory Assistant at Nigeria's Ministry of health and responsible for Carrying out basic medical laboratory tests in Chemical pathology, Biochemistry, Microbiology and Hematology etc, Screening of food vendors, Keeping records of patient's bio data and collation of data for state epidemiology statistics. As Chief Technology Officer for SMEFUNDS, he is been responsible for the Bio Process that helps the organization keep ahead in Bio gel production, Localizing enzymes and development of new products.